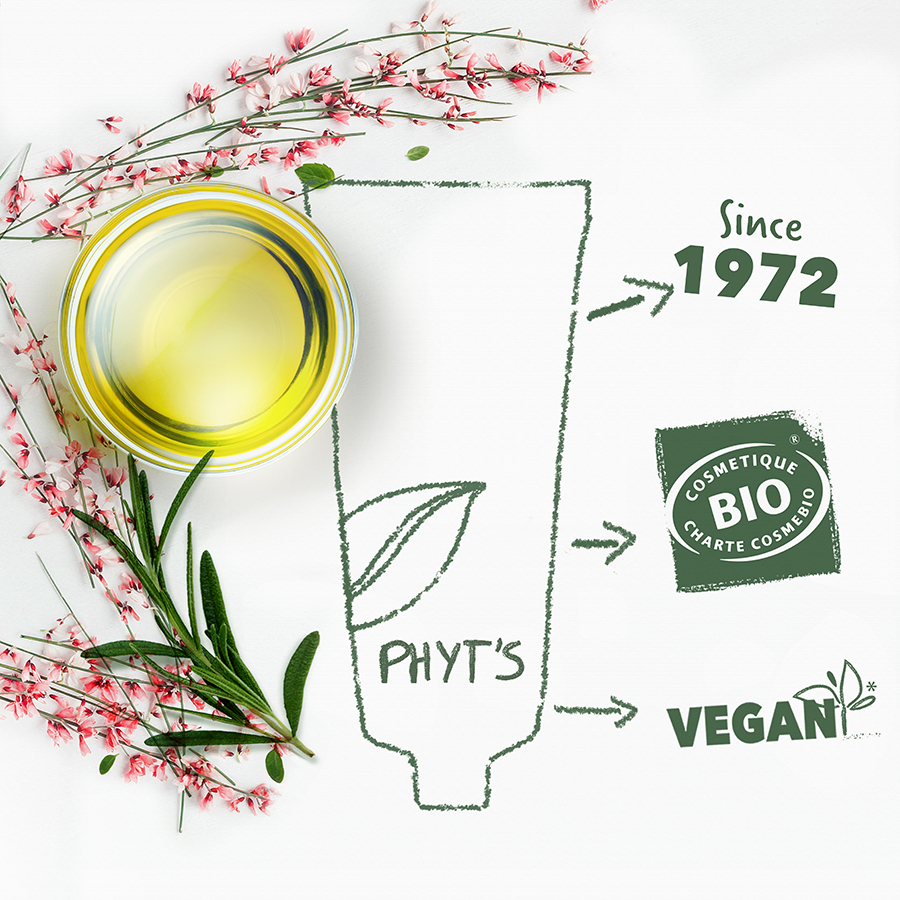 Phyt's
Organic Cosmetics with 100% of ingredients of natural origin
Discover a full range of cosmetics tailored to your skin.
The fruit of 49 years of experience in organic skin care, PHYT'S knows very well the needs of our skin.
To best meet them, and thanks to its perfect knowledge of plants alchemy, PHYT'S has developed a wide range of cosmetics and treatments. So, PHYT'S has the solution you need;
With make-up remover, moisturisers, anti-aging products and body care, PHYT'S will be the ally of your skin.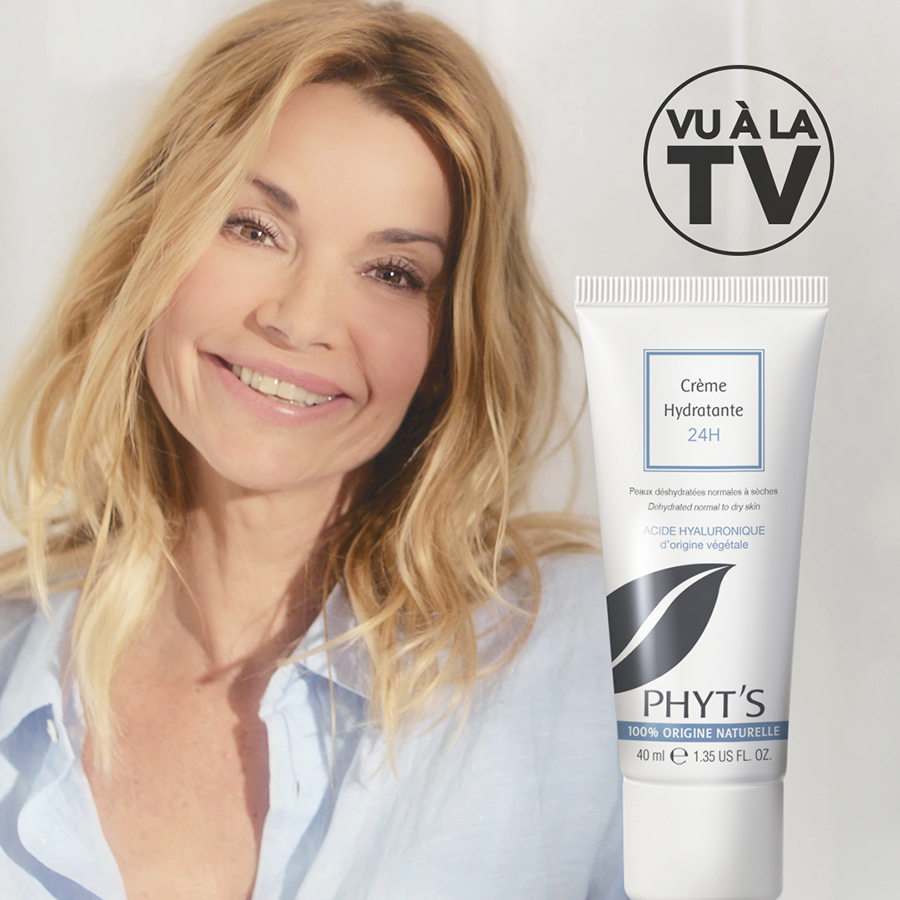 Just like Ingrid Chauvin, adopt Phyt's
Organic beauty without concession for 49 years
"I am extremely sensitive to the protection of nature and humans, and especially since my son was born, I was looking for a safe cosmetic brand, that is to say as natural as possible, using none of the ingredients that are currently subject to controversy. Since I couldn't find any brand that was meeting my expectations, I had started to make my own cosmetics!
And then, I discovered Phyt's and it instantly became a real favourite because not only the formulas have the ethics I am looking for but they are effective, pleasant in their textures and scents, and they are made in France.
So don't hesitate, just like me, adopt Phyt's, a cosmetic brand without concessions, as demanding as you and me!"
Ingrid Chauvin (French actress)
Crème Absolue49 years of pleasure and efficiency for this mythical product
Crème Absolue is one of the flagship products created by Jean-Paul Llopart, naturopath and brand founder, that have made the reputation of Phyt's in France and beyond.
The goals of the creator of Crème Absolue were to preserve mature skins, brighten the complexion, and prevent the effects of aging, but he wanted to use natural products and absolutely no toxic ingredients.
Crème Absolue is made from precious concentrates of vegetal active agents such as nourishing and softening vegetable oils like hazelnut, calendula and wheat germ oils, as well as 13 powerful tonifying essential oils: lemon, sage, rosemary, cypress, thyme, petit-grain, etc.).
Jean-Paul Llopart was ahead of his time. He worked a lot with essential oils associations. Crème Absolue was created using this principal of the synergy of active ingredients. The 13 oils it contains were not selected randomly but because they work together to create a synergy that greatly increase their effect.
So let's talk about these results. An organic certified, 100% of natural origin anti-aging cream that offers a 20% reduction in wrinkles (1), skin regenerated at 76% (2), and 80%(2) smoother skin, that will do wonders on your skin.
(1) Instrumental test – Macroscopic measurement of skin's microrelief by taking prints before use and after 28 days of use twice a day by 21 women. (2) Satisfaction test – Survey carried out with 20 women aged 45 to 70. Self-satisfaction survey answered after applying the cream morning and night for 28 days.