Glass ampoules: a small portrait of those that make beauticians crack
But what exactly are we talking about? Glass bulbs, such as those found in pharmacies or organic stores for some food supplements liquids. Here, they are filled with various products necessary for care: make-up remover, lotion, serum, mask, cream...
To each facial treatment (anti-blackheads, moisturizer, anti-aging…), the beautician has a platelet of 5 to 6 very specific ampoules allowing you to carry out a single treatment, yours. A wonderful principle of complete care in "single doses".
The choice made by Laboratoires Phyt's since 1972 with this packaging in ampoules is justified by the innumerable qualities of this technique:
– Hygiene and conservation: no more large jars that are opened and closed several times a day in the salon cabin. Perfectly airtight, the glass bulbs are an ideal container to avoid any bacterial proliferation.
– Economy: no waste; each ampoule contains the right dose of product!
– Ecology: glass is a recyclable material and the plastic of the pads is 100% recyclable!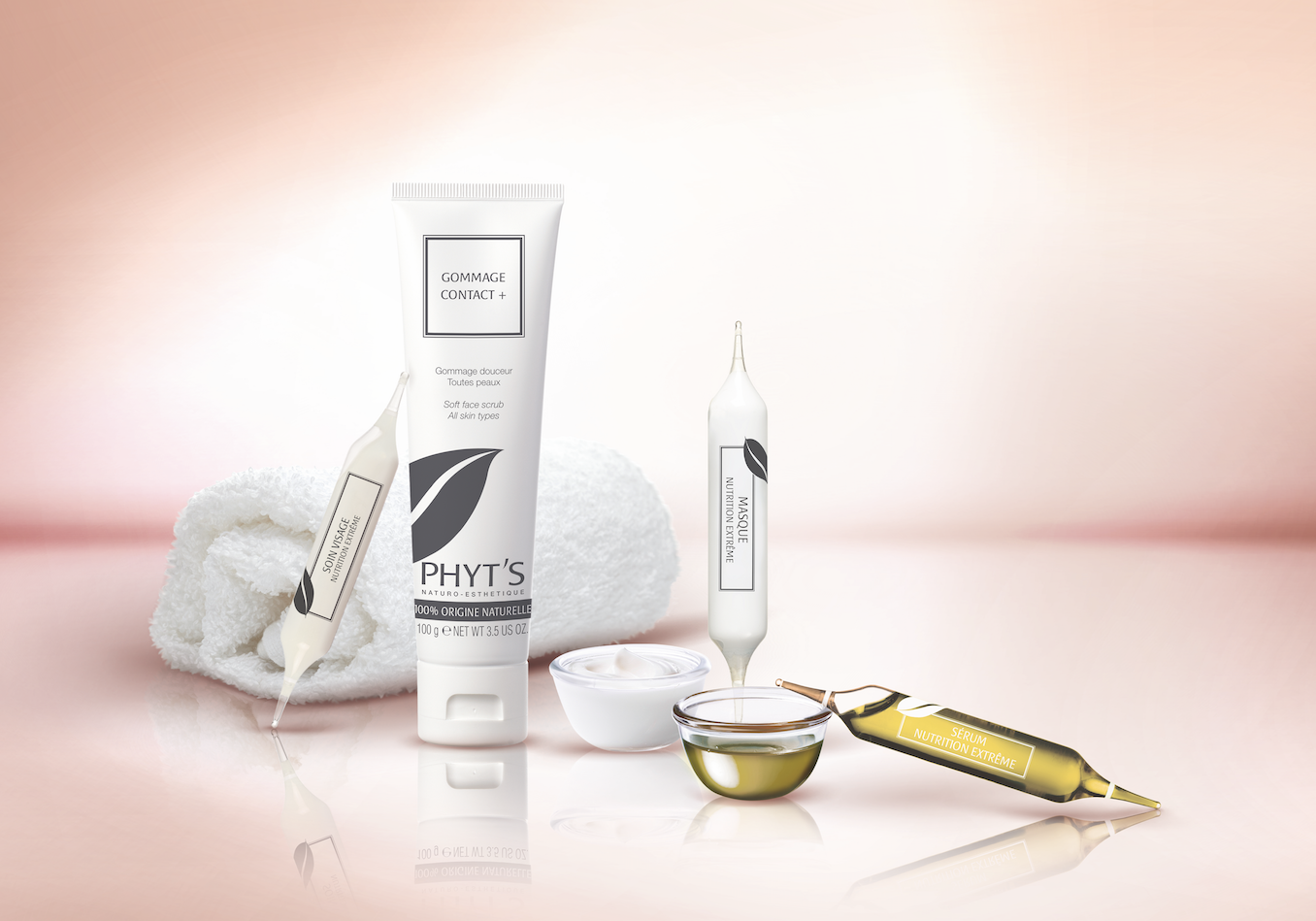 How do the best institute treatments take place with glass bulbs?
Let's take the example of a perfect care at the end of winter for dry skin that has suffered from the harsh climate: the Phyt'ssima Extreme Nutrition treatment ! For 1 hour and 15 minutes in the expert hands of the Phyt's beautician, your dry or very dry skin will be nourished and you will find an unequaled feeling of comfort. Objectively the best institute care face for dry skin 😉
The Nutrition Extrême professional treatment comes in the form of a 5-phial pack containing products with certified organic formulations, 100% natural, technical and modern. Phyt'ssima's flagship active ingredients are the wonderful nourishing vegetable oils of hemp, argan, sunflower, nourishing waxes (beeswax, candelilla and carnauba), nourishing shea butter and a cocktail of soothing essential oils (wood of Ho, lavandin).
You might be interested...
Just before your arrival at the appointment, the beautician empties the bulbs one by one using a small specific pump, in containers that she has in order of use:
1 – the gentle cleansing milk ampoule that gently removes make-up and impurities;
2 – soothing tonic lotion for dry skin to soften the skin and complete make-up removal and cleansing;
3 – the immediate lipid-replenishing modeling serum for repaired and regenerated skin;
4 – the nourishing, repairing and protective cream mask;
5 – and finally the nourishing and restorative intense comfort face cream.
Close your eyes and relax… your treatment can begin.