But what is a chemical peel?
The principle of a chemical peel consists in applying an active principle with chemical action, causing a skin exfoliation which allows the elimination of dead cells, the regeneration of skin cells more quickly and the renewal of damaged and aged epidermis. to achieve younger, brighter skin.
Organic certified chemical peeling: an antinomy?
If the name can be confusing, reassure yourself right away: the certified organic chemical peeling is an absolute reality! Remember your chemistry lessons at school…
All cosmetic industries, organic or conventional, use chemistry: interaction between active ingredients, emulsion balance, extraction, hydrodistillation, etc.
A chemical peel, that's it! Use the interactions between the ingredients and the skin to deeply cleanse the epidermis and rid it of dead cells. Now imagine that these ingredients are of natural origin, from organic farming and meet strict specifications and you get a certified organic chemical peel!
It is therefore quite naturally, on the strength of their expertise, that Phyt's Laboratories unveil the first certified organic chemical peel: Phyt'Skin Rénov.
You might be interested...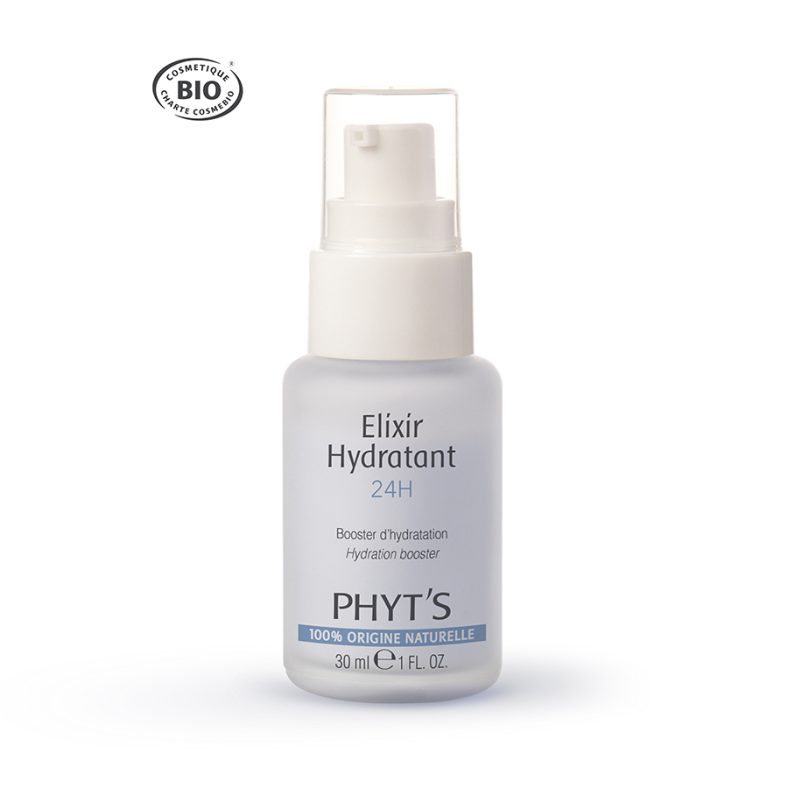 The formula concentrated in moisturizing active ingredients gives this 24H Moisturizing Elixir an intense, long-lasting action. Indispensable ally...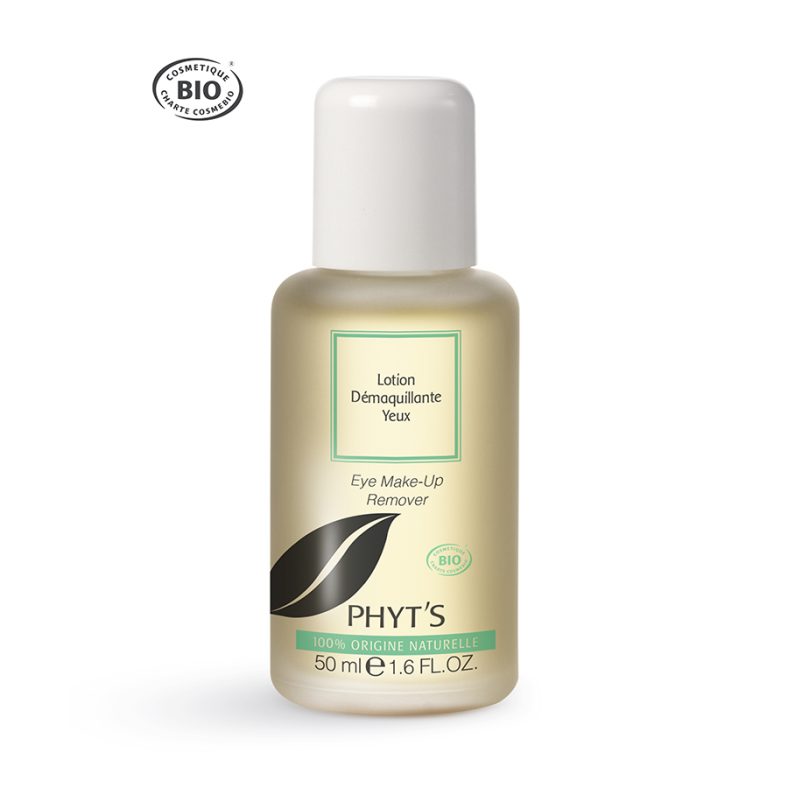 Specially developed to remove light make-up, our certified organic Eye Make-up Remover Lotion removes...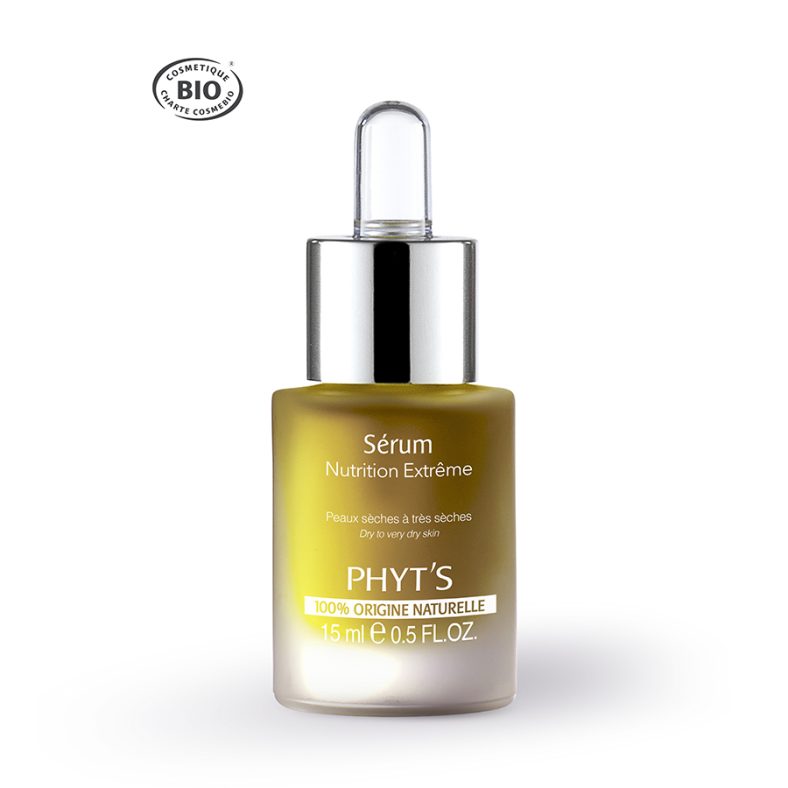 This oily serum, highly concentrated in precious nutritious active ingredients, turns out to be a real care ...
A skin renewing program in 3 phases
Phyt'Skin Rénov is a complete care program, reconciling naturalness and effectiveness, based on a treatment concept in beauty salons, coupled with a home preparation, for enhanced effectiveness and quickly visible results.
Pre-peel phase: a preparation phase at home 15 days before the professional treatment is essential. It is used to test the skin's tolerance to active ingredients, to condition it to receive care and to prepare the skin surface.
Professional peeling phase: the professional treatment consists of 3 key steps: pre-peel, peeling and post-peel.
Home post-peel phase: home care after the peel is also essential. It protects the skin while comforting it.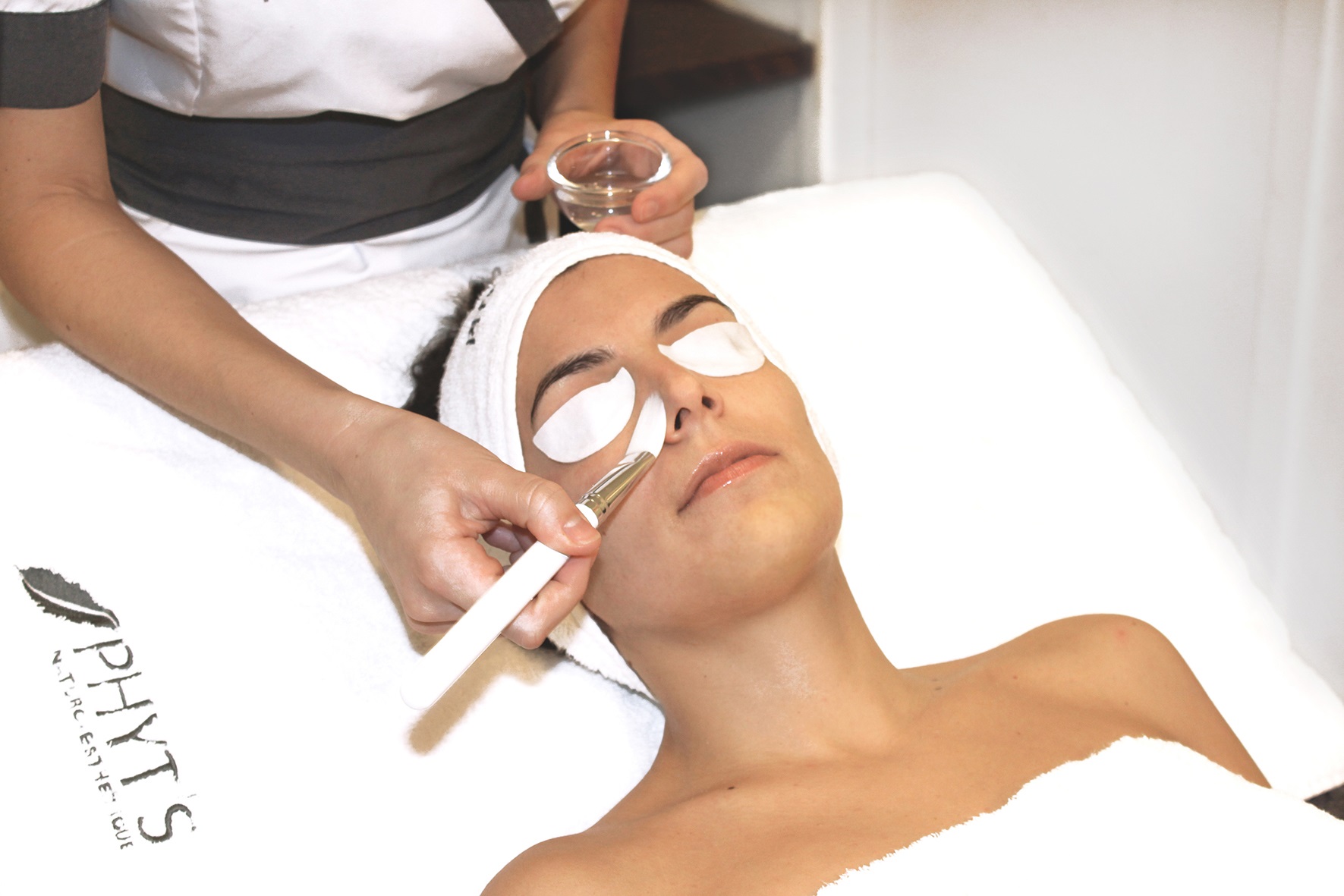 The key stages of the Phyt'Skin Rénov treatment in the cabin
Pre-peel phase:
First, the beautician removes make-up from the skin with an exfoliating cleansing milk containing a small percentage of glycolic and lactic acids to prepare the skin. Then, using a lotion, it eliminates the sebum to homogenize the epidermis and obtain a uniform peeling action.
Peel stage:
Then, using a brush, she delicately applies the peeling gel, concentrated at 30% glycolic acid, an organic feat! This then eliminates dead cells to restore radiance to the complexion and reduce skin irregularities (imperfections, spots, fine lines from dehydration, etc.) before being neutralized by a neutral solution (pH close to 7) which gently removes glycolic acid present on the surface of the skin.
Pre-peel phase:
To refresh and soothe the epidermis, the beautician applies a comforting mask, followed by a soothing and protective cream.
We leave the institute relaxed, with smooth and radiant skin, ready for a date or to party!
Phyt's chemical peel does not supplant a weekly exfoliation, but replaces its benefits thanks to its recurrence. It takes place in four sessions which each time activate cell renewal, while eliminating dead skin.
Stimulated several times in a row, the epidermis shows indisputable results: a rejuvenated face, a refined skin texture, a reduction in imperfections and a radiant complexion.
Make an appointment today with a beautician to try the first certified organic chemical peel treatment: Phyt'Skin Rénov.