Unparalleled comfort for my skin!
After the summer sun (which has certainly nicely tanned my complexion), my facial skin is completely dried out… Result: my fine lines are more marked and the dry areas "hang" on the foundation! If this is also your case, read my little testimonial:
I can't tell you the number of moisturizers, "anti-thirst" serums and other miracle products supposed to give my crumpled look "plump" that ended up in my bathroom! With my skin prone to dryness, which feels tight when it's cold, I had some difficulty finding comfort. And since I don't want to ignore the organic quality, nor the "soft skin" effectiveness, nor the sensoriality of my little morning moisturizing ritual, I can tell you that the quest has been long... and s ended when I made this dear encounter.
Very fluid, ultra-fresh, with a delicious smell, this moisturizing elixir is a real pleasure to use. It has the effect of a "booster" of hydration which leaves my skin silky and "plumped up". » 🙂

You might be interested...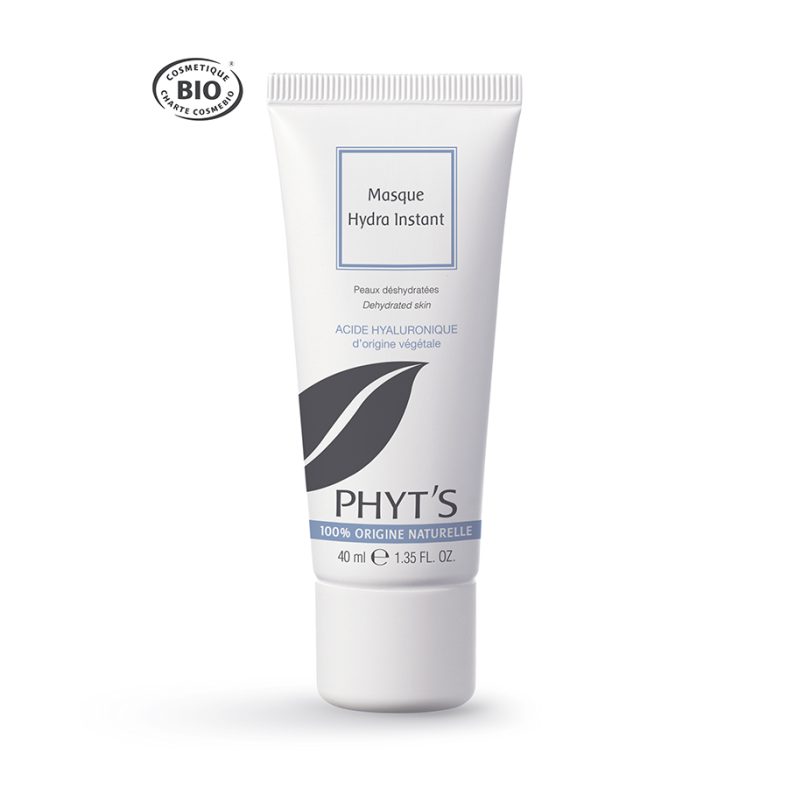 Thanks to the creamy and airy texture of this certified organic "Hydra Instant" moisturizing mask, immerse your skin in ...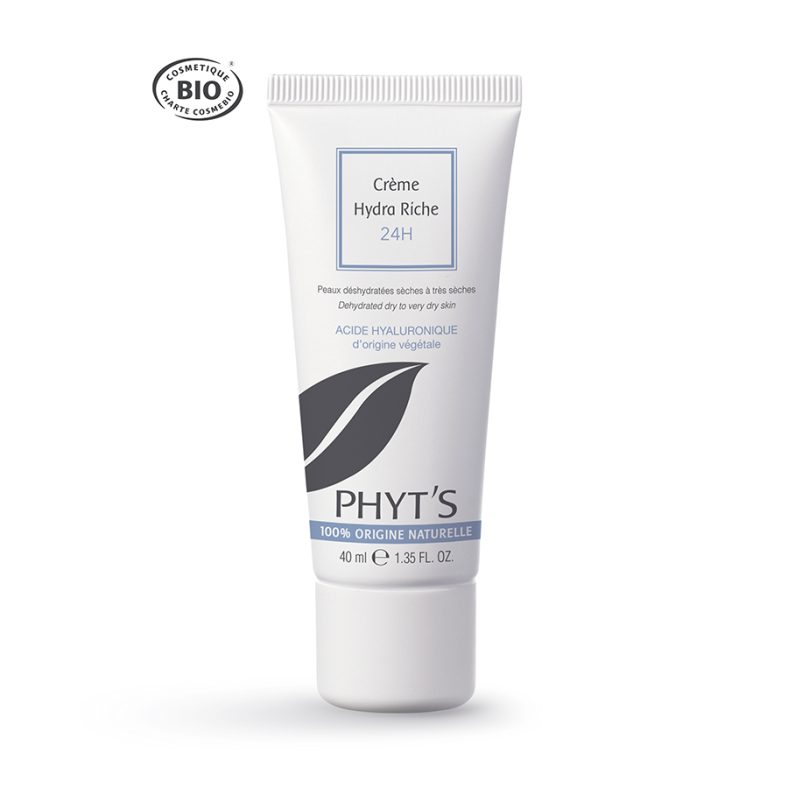 Beauty partner for very dry skin in search of hydration, the Organic Hydra Rich 24H Cream ...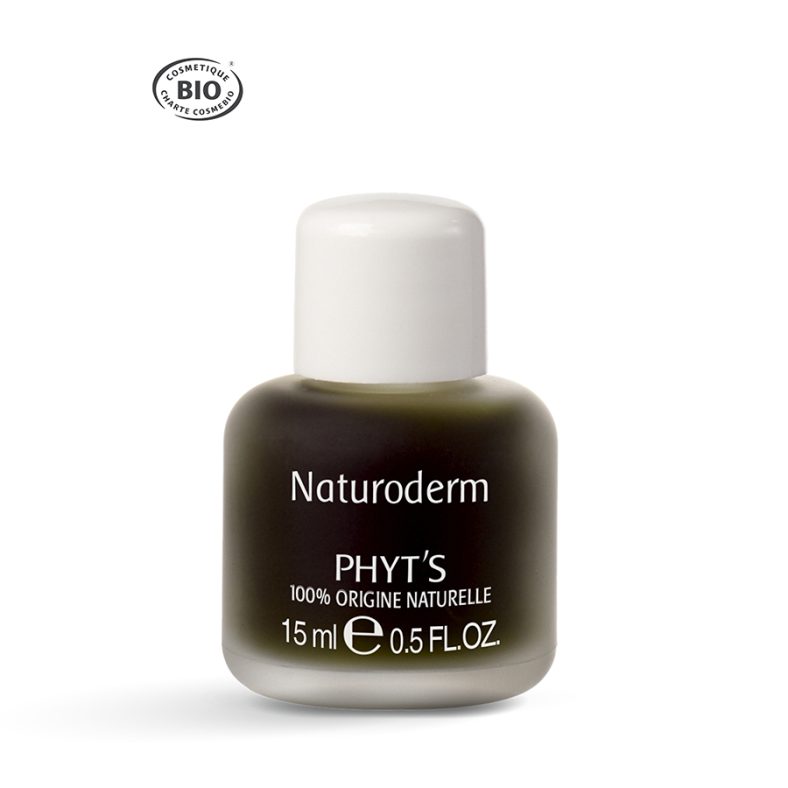 Naturoderm Phyt's is a solution for skin hygiene, protective and cleansing. She has one ...
A perfect composition to hydrate my thirsty face
The magic formula of the moisturizing elixir is simple but effective, thanks in particular to this winning trio: certified organic aloe vera + organic hazelnut + vegetable hyaluronic acid. Small explanations:
Aloe vera is a plant whose long leaves are filled with a gel with very softening properties for the skin, which in particular gives it a moisturizing action. The hazelnut, for its part, antioxidant and softening, is rich in unsaturated fatty acids and helps maintain good skin hydration thanks to its ability to penetrate. Regarding the youngest: hyaluronic acid (of plant origin here and not synthetic), you should know that it is naturally present in our body, but that its quantity decreases with age. This active ingredient, which can be compared to a biological sponge, turns out to be a real water trap. It restores vital moisture to the skin and restores elasticity.
Aqua Phyt's moisturizing elixir: the must of my morning and evening beauty rituals
When you know that the skin constantly needs to be hydrated to maintain its radiance and suppleness, you don't skimp on the right products. 😉 Personally, given the state of my skin on my return from summer vacation, I use and abuse my favorite elixir: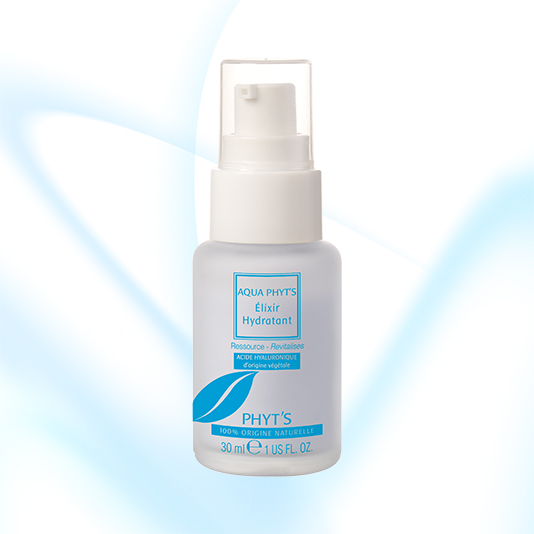 In the morning, after cleansing my face with Aqua Phyt's micellar water, I apply Phyt's Hydrating Elixir by touches on the most dehydrated places: the cheekbones, the nose and the forehead. With my fingertips, I spread the product on the face with light strokes. I complete with the moisturizer from the same range and presto! I go to makeup without worry. Creamy, the cream penetrates quickly and the feeling of comfort returns immediately, while leaving a soft scent. I feel like I have baby skin!
In the evening, I apply a cleansing milk then a tonic (orange blossom water from Phyt's) and I apply themoisturizing elixir with a super "comforting" effect.
Once a week, I complete the treatment with a moisturizing mask.
Since I incorporated this moisturizing elixir in my beauty rituals, I notice that my skin has become supple and comfortable again. It has recovered from the post-summer period and is better able to tolerate wet days and dry cold.
In short, it's "tried and definitely adopted"!