Water story...
Let's not go four ways. If I tell you "lack of suppleness", "lack of radiance", "discomfort", "fine lines of Dehydration "", "rough or rough skin to the touch" or "dander", does that speak to you? Personally, I have thin skin, and all it takes is one or two gusts of wind in the face, slightly cool temperatures or an evening without going through the "make-up removal" box (bouuuuh, the hooonte! 😉 ) so that the skin on my cheeks (especially my protruding cheeks which take everything!) seems dry and wrinkled, tight, looks "not pretty"… OK, my skin is seriously lacking in water!
Before going further, a few small interesting explanations (well me, when I discovered them, I found them very interesting :D). The dehydration of the skin, what does it mean ? Well, that means that the skin lacks water – we understand – but more than that it does not succeed in retaining the water that it already has in its tissues. She needs someone to bring her some from outside. You should also know that no cosmetic in the world can "bring water"! On the other hand, it can prevent water loss. Interesting…
Also, personally, I have naturally dry skin, but whether it's dry, combination, normal or oily, be aware that skin can be dehydrated! Interesting (again)…
A little aside on the famous "wrinkles of Dehydration ". Before, I didn't know what it was. I had small wrinkles around my eyes and on the top of my cheeks and I said to myself, all sad: "That's it, time is starting to do its dirty work on me!" But no, imagine! During a treatment with my beautician, I learned that it was "only" "fine lines of Dehydration » reversible. So if I take good care of my dehydrated skin, they will disappear! It did not fail; since I pamper my face with all the Aqua Phyt's range, that I drink more water during the day, that I avoid fan heaters and gusts of wind, my skin feels plumped up!
You might be interested...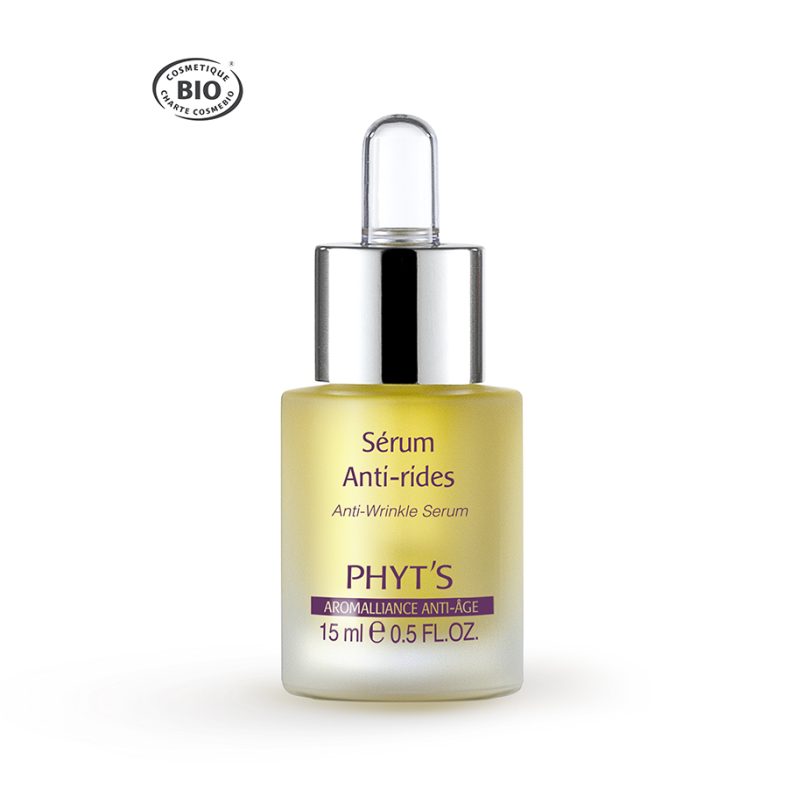 Phyt's Anti-Wrinkle Serum, a highly nutritious phytocomplex, rich in nourishing vegetable oils and essential oils ...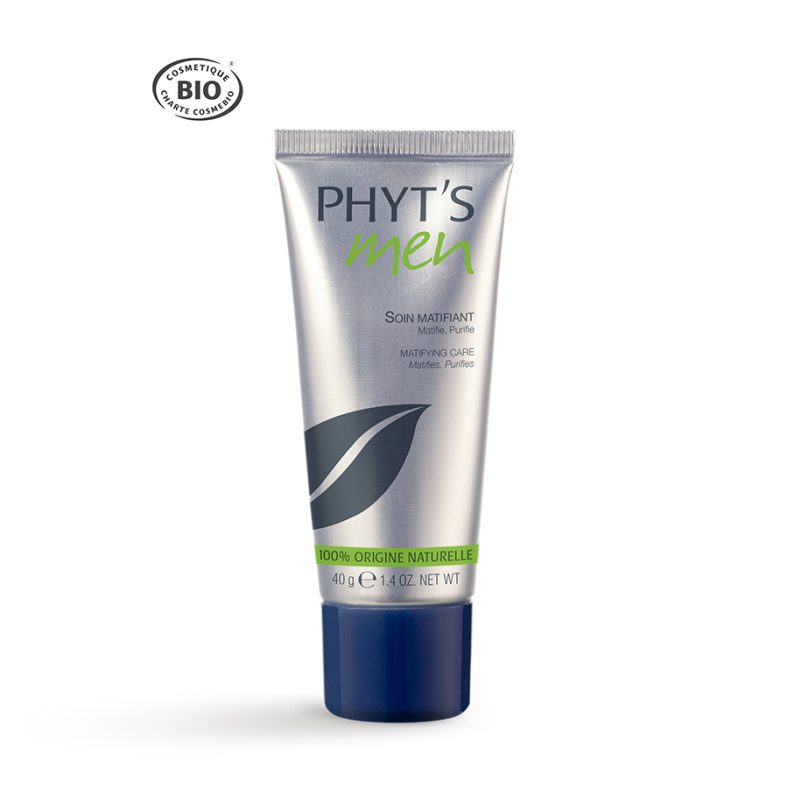 Ideal for combination skin with an oily tendency. Ultra-light and non-greasy, this Men's Matifying Care...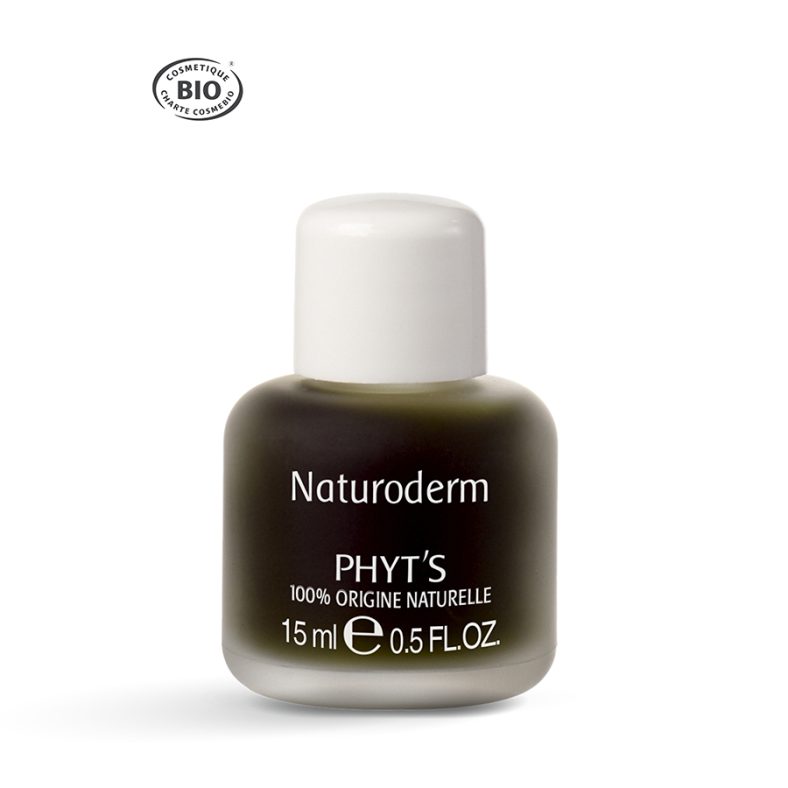 Naturoderm Phyt's is a solution for skin hygiene, protective and cleansing. She has one ...
Focus on a next generation moisturizer formula, for wonderfully supple skin
To tell you the truth, the moisturizing fluid, the moisturizing cream and the hydra rich cream from the Aqua Phyt's range were already following me throughout the year. When I learned, at the beginning of 2017, that the brand was changing the formula and that my favorite cream was becoming even more hydrating and for longer, I said to myself: "I have to tell you about it! »
Texture and smell are the same. It is the efficiency that is reinforced! With the 2017 version of Aqua Phyt's cream, we provide the skin with the constituents that naturally regulate the hydration process (epidermal lipids, natural moisturizing factors, etc.), we fix water within the stratum corneum, we maintains its reserves, it slows down its evaporation and, finally, it restores comfort to its skin J!
Obviously, the formula, devoid of any synthetic agent, remains certified organic and 100% of natural origin! This makes it more active, but also gives it a greater affinity with the natural constituents of the epidermis, so the ingredients are more appreciated by our skin 😉
Well, I won't make you wait any longer. Here is the list of natural ingredients with super moisturizing powers present in this cream:
"Low molecular weight" hyaluronic acid: what?! We will have the opportunity to dedicate an article to this wonderful natural active ingredient that is hyaluronic acid of plant origin, but for now, remember that "low molecular weight" hyaluronic acid is a hhydrating agent with excellent power of penetration into the epidermis because of its small size!
"High molecular weight" hyaluronic acid: this version of HA (as we say in the jargon ;-)), due to its large size, forms a film of hydration on the surface of the skin and therefore prevents water loss. Precious!
Xylitol: it is a sugar of natural origin from wood and renewable! It moisturizes thanks to its ability to maintain the water reserves of the dermis and to limit water loss.
Plant-based squalane: helps limit water loss.
Vegetable wax: also limits water loss.
Betaine and lactic acid: derived from plant resources (sugar beet and sugar cane), they help limit water loss (again!).
Aloe vera extract*: powerful moisturiser.
HV of sunflower* and macadamia*: nourishing, they preserve skin hydration.
Vitamin E: wonderful antioxidant!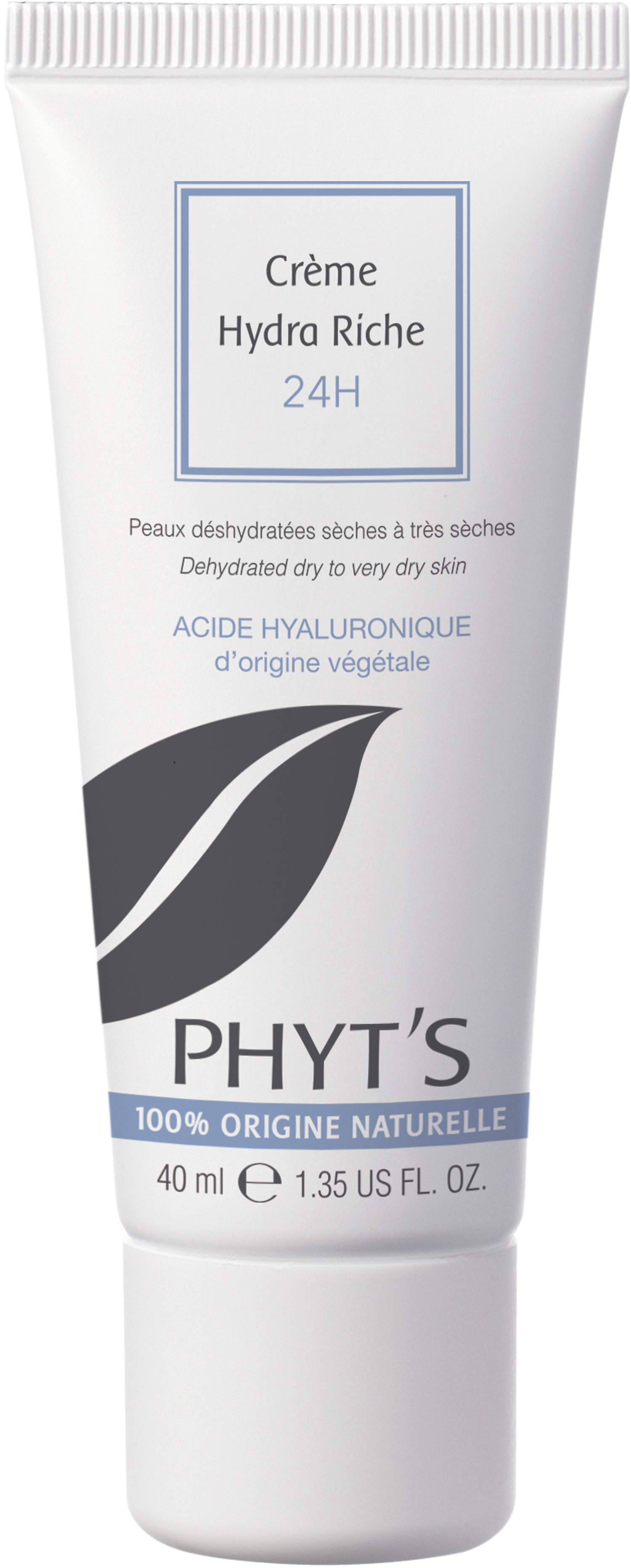 Scientifically proven effectiveness: a real "continuous hydration bath" that lasts 24 hours!
As much as we laugh a little when we see a deodorant displaying 24 hours or even 48 hours of effectiveness (uh, but people don't wash?!), as much, when it comes to keeping our skin super hydrated, there we is very happy!
Phyt's Laboratories conducted a series of corneometric measurements of hydration gain carried out over a period of 4, 6, 8 and 24 hours. The aim was to assess the hydration of the superficial layers of the skin, based on the relationship between the electrical properties of the tissues and their water content. Here are the results for Moisturizer:
+ 68% hydration 6 p.m. after application
+ 60% hydration 8 p.m. after application
+ 22% hydration 24 p.m. after application
Studies carried out by the BIO-HC Laboratory, approved and specialized in the evaluation of cosmetic products. Instrumental measurements on ten adult volunteers. After single application to the forearms. Measurements over a period of 24 hours.
So now you want to know where to buy it? 😉 Click here to find the institute or the beautician closest to you