Hello Fred, can you tell us a bit about your background?
Hello I am makeup artist in studio for more than thirty years; you can meet me behind the scenes of television sets where I am head make-up artist for Les enfants de la télé, the NRJ Music Awards, the Miss France election, photo shoots, commercials, press junkets or even during prestigious festivals such as the Cannes International Film Festival. I love this diversity which greatly enriches the practice of my profession and allows me to do make-up and talk to inspiring celebrities. Moreover, many of them are very committed to the environmental cause, such as Hugo Clément and his referendum for animals, Estelle Lefébure and Géraldine Parodi who have just created the Spero Mare association for the protection of the oceans and many others…
I made the choice of organic fifteen years ago. At the very beginning, I remember that I was entitled to a lot of reflections: "But what is that? », « It will not hold », etc. I persevered, I made it my uniqueness and it gradually became my pride.
I managed to convince many people, and in particular many artists who now swear by healthy make-up products. In this regard, I remember a great Indian actress, during a Cannes festival, whom I had the opportunity to make up for going up the stairs. She finally canceled the makeup artist assigned to her by a major luxury brand to continue with me all week.
Why organic?
I met a practitioner of traditional Chinese medicine: Jean Pélissier, in Marseille, during a trade show. We had a long talk and I left with one of his books: The secret of Chinese centenarians (which I recommend). I then started a real food re-education and this obviously led me to organic and vegan food. Once we go organic for food, we think that being healthy from the inside while continuing to make up with products derived from petrochemicals and, for some, tested on animals, is absurd. So it was quite naturally that I started to take an interest in natural beauty. First hygiene products and cosmetics, then make-up.
You might be interested...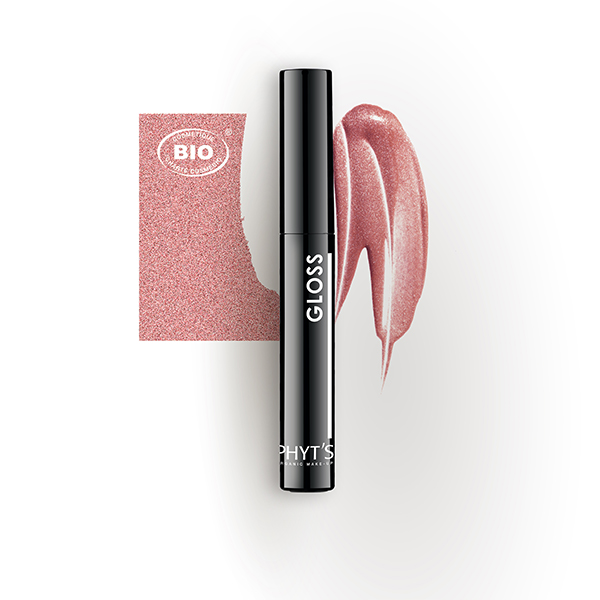 Pearly and ultra-shiny - Non-sticky, non-drying Succumb to our Fig Sorbet gloss and dress your lips in ...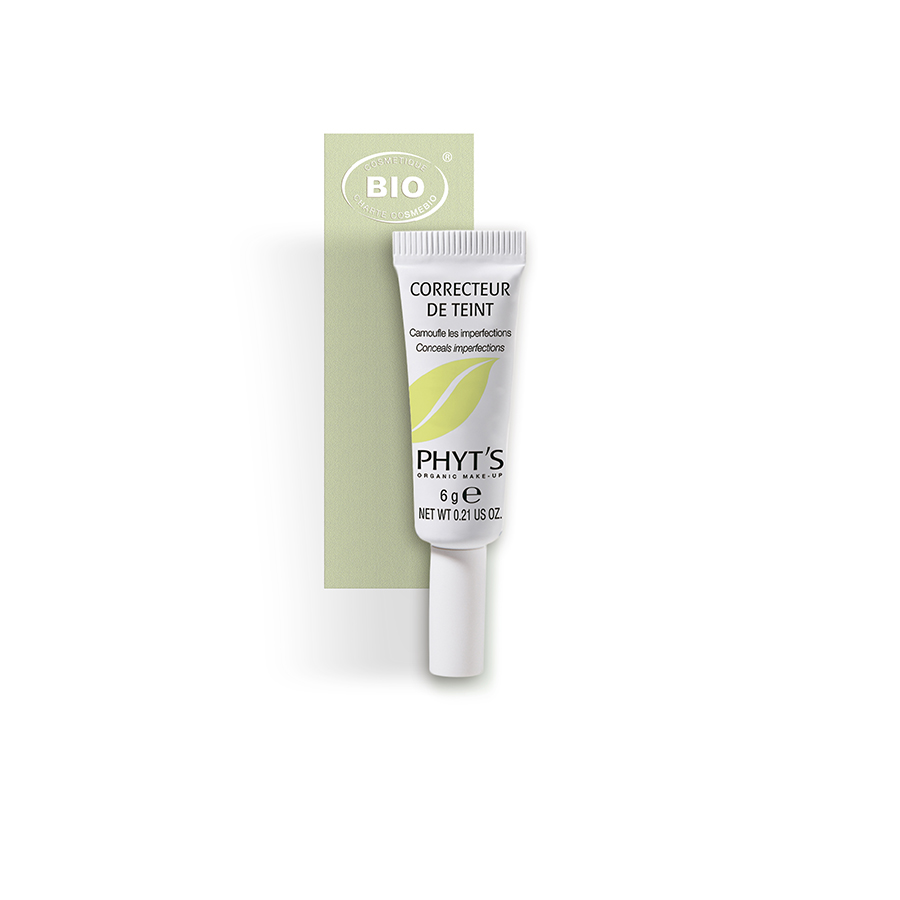 Complexion Corrector evens out the complexion by concealing redness. The essential oils of Tea Tree, Thyme and...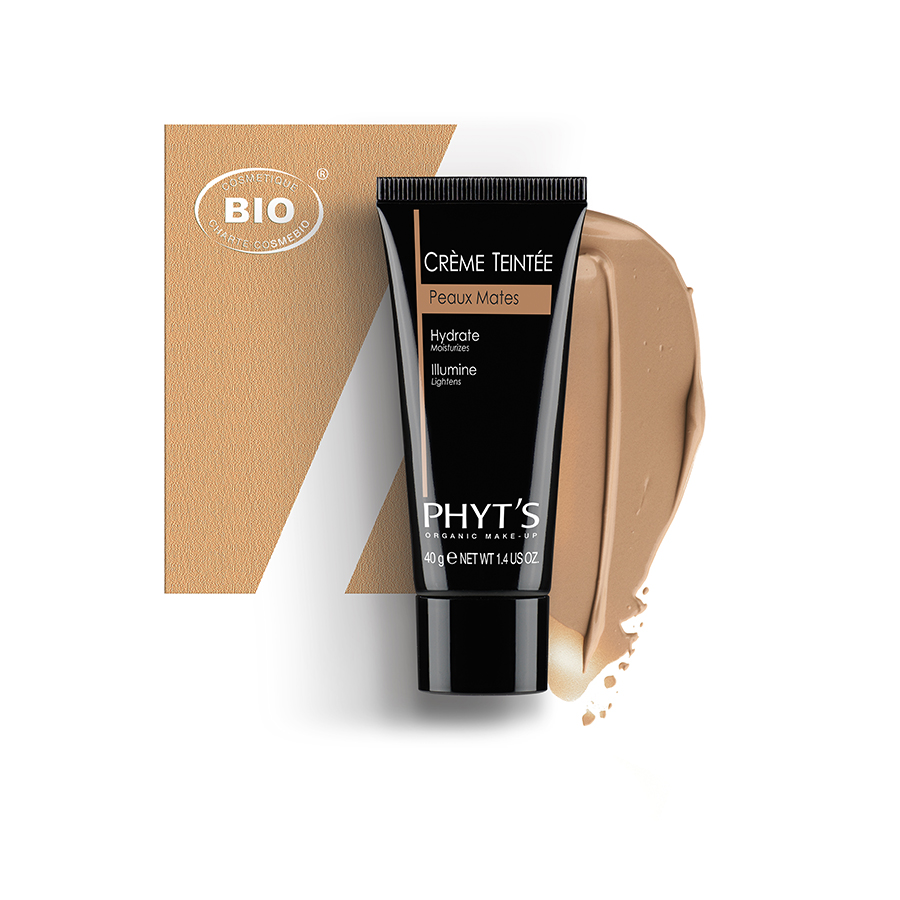 The Dark Skin Tinted Cream is a creamy cream that enhances and unifies the complexion of...
At the time, in 2005, it was not always easy to build up a certified organic makeup palette. At best, we were satisfied with a lipstick. For me, that was not enough. For this to make sense, the whole base had to be organic. I was also a consultant for a brand of natural make-up that I helped to develop and helped to grow by creating more professional collections.
Thanks to the research and expertise of cosmetic laboratories, we now find more and more specialized and efficient ranges like Phyt's, my favorite.
And your encounter with Les Laboratoires Phyt's?
I already knew their products which I found to be of exceptional quality. I wanted to try their makeup line three years ago. It hooked up perfectly. I immediately felt very comfortable, especially with cream foundations : thin, easy to apply and with a very natural finish. Associated with loose powder, they are just perfect.
Following the trends is not what I prefer, especially when the colors are bright, the complexion too matte and too elaborate as is the case with contouring! In my opinion, there should be a collection by type of complexion, with the watchword being natural. This is also what most of my clients want on a daily basis, especially actresses.
Some tips for choosing and applying your certified organic eyebrow shadow?
Organic is even more rigorous when it comes to the eye contour. This area is fragile and sensitive and does not support chemical ingredients, alcohol or even perfume. Conventional pigments very often cause irritation. My clients are increasingly abandoning outrageous make-up for lighter make-up. Natural pigments are more concentrated and therefore less aggressive.
Choose your certified organic eyebrow shadow in a slightly darker shade than your hair color. I find that the eyeshadows from Phyt's Laboratories really suit both brunettes and blondes. They make it possible to subtly redraw the eyebrow when it is sparse or when its curve is badly drawn.
For more precision, I advise you to apply them with a beveled brush: they are also very easy to apply for non-professionals. You can easily make up for your mistakes. 😉