Targeted treatments to tame the signs of aging
Step 1: skin relaxed with a treatment anti-aging in institute
Solar radiation promotes free radicals responsible for skin aging. Loss of tone, sagging… The skin needs to be hydrated and revitalized by a cocktail of vitamins.
To start the program, I recommend the Multi-Vita treatment with powerful active ingredients acting against the signs of skin aging to revitalize your skin. Real tensor treatment anti-aging with certified organic precious oils, its exclusive massage with sticks precisely targets wrinkles, for enhanced action.
After this little relaxation break, find a firmer relaxed skin and a luminous complexion.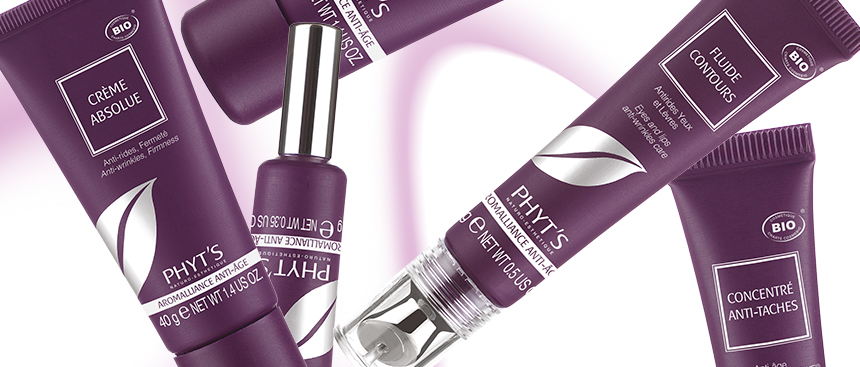 Step 2: an anti-blemish cream for the most marked skin
Depending on the level of exposure, it is possible to observe the appearance of small brown spots at the end of summer. This reaction is due to a disorder of the melanocytes which produce too much melanin (substance responsible for the coloring of the skin), which causes solar lentigines.
Once present, lentigines will not disappear, but it is possible to reduce them in the long term thanks to anti-stain creams. Try ite anti-dark spot concentrate which, thanks to the PWE® complex, slows down melanogenesis and targets pigment spots while preventing skin aging.
For a more effective action, apply it locally by massage morning and evening, before using your daily care.
Step 3: a lightening treatment to illuminate and unify your skin
For the most marked skin, complete the action of the anti-dark spot cream by applying a lightening treatment. Range White Bio Active offers day and night creams also with the PWE® complex which reduces dark spots.
I also recommend this gentle and delicate treatment to women who have developed a pregnancy mask.
Day after day, the number of spots appears reduced, the complexion is unified, the skin is protected and regains its natural luminosity.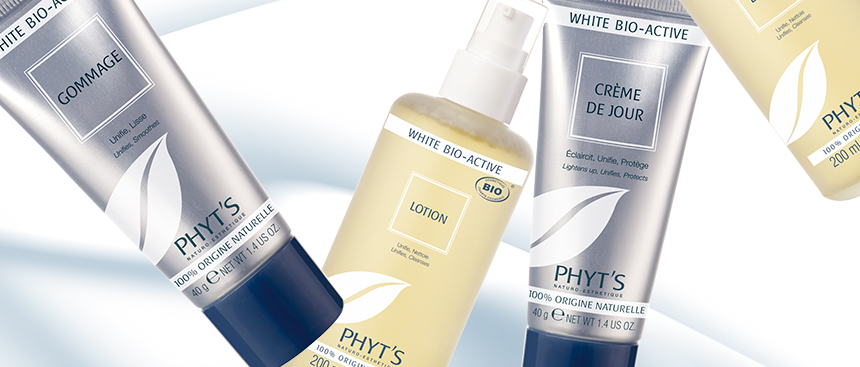 Stay hydrated and review your diet
In order to complete the action of creams anti-aging, adopt the "beautyfood" and hydrate yourself to fill up with anti-free radicals and antioxidants.
Bet on low calorie and seasonal fruits such as raspberries, currants, blackberries, blueberries, but also think of squash, cabbage or broccoli, since all these foods rich in antioxidants help prevent cell aging.
Prefer oily fish (mackerel, tuna, salmon), sources of protein and essential fatty acids, favorable to the renewal of skin cells.
For example, start your day by drinking a large glass of water with a little lemon juice. In addition to the good detox effect for your complexion, you start the day by filling up with vitamin C!
You might be interested...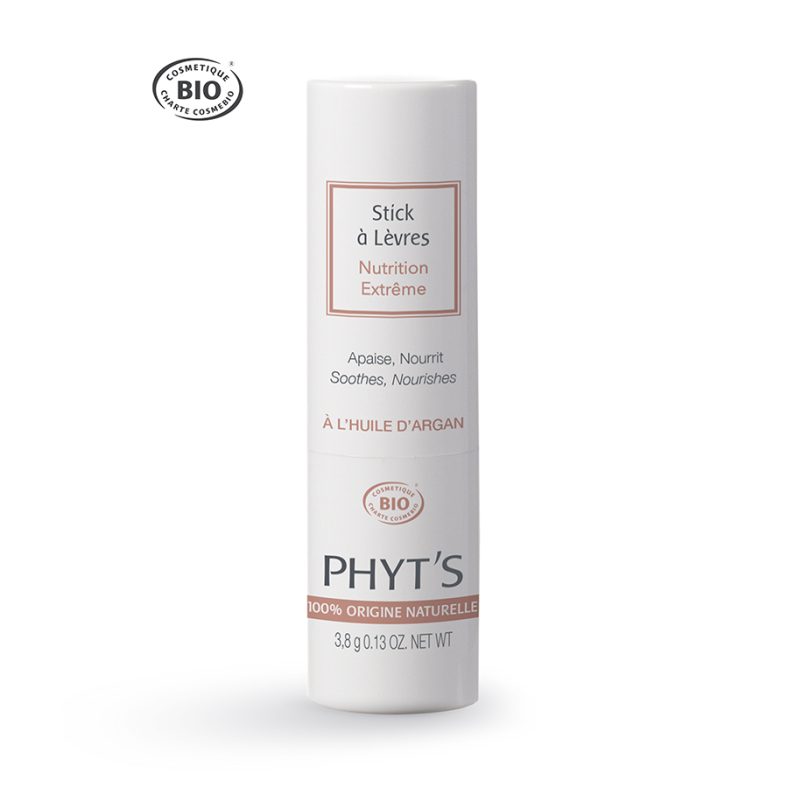 A real complex of nourishing organic active ingredients (Shea Butter, Coconut Oil and Argan Oil) the...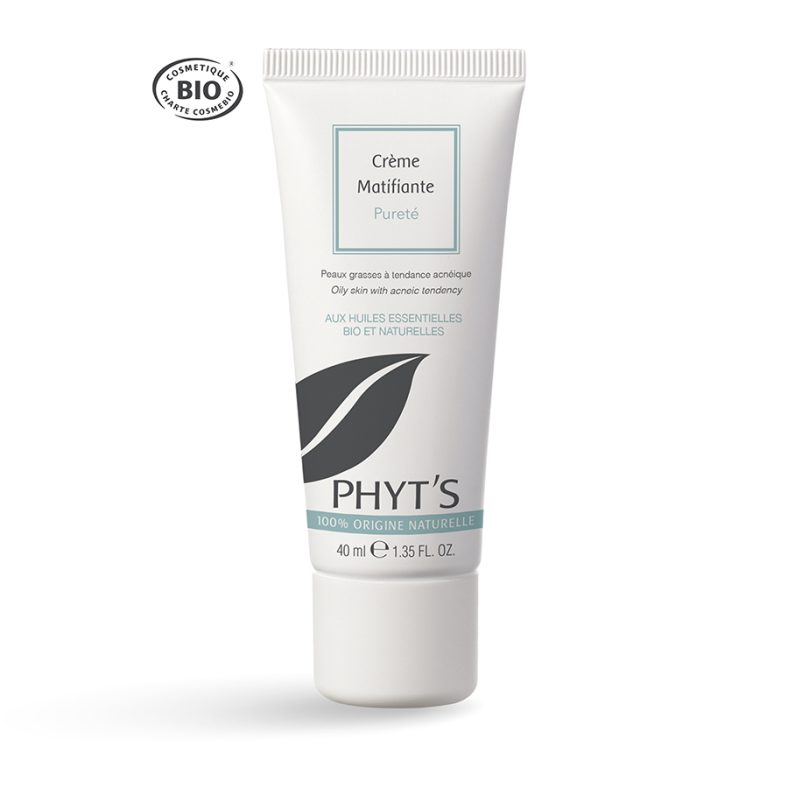 This velvety, non-comedogenic cream targets the 3 types of imperfections: shine, dilated pores and ...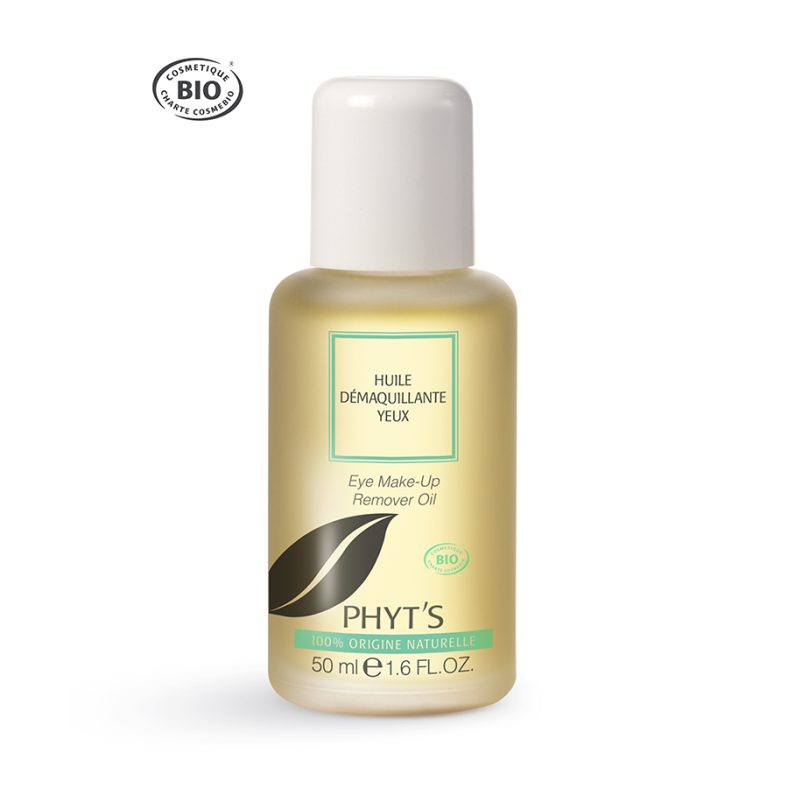 This certified organic eye make-up remover oil gently removes make-up and particularly waterproofs....
A bit of facial gym to tone up
To reinforce the action of anti-wrinkle creams, there's nothing like a little exercise to firm up your skin!
Did you know that your face has more than fifty muscles? From a certain age and depending on your lifestyle (sun, tobacco, stress, etc.), certain parts of the face relax. Based on relaxation, facial gymnastics helps strengthen these muscles and promotes blood circulation for plumped skin.
Here is a simple little exercise to do at home quietly, in front of the television, when no one is watching you 😏
Pronounce "OX" exaggeratedly 15 to 20 times in a row, in order to tone the orbicularis muscle of the lips. I recommend this exercise to prevent wrinkled skin around the mouth and for people with sagging facial contours.